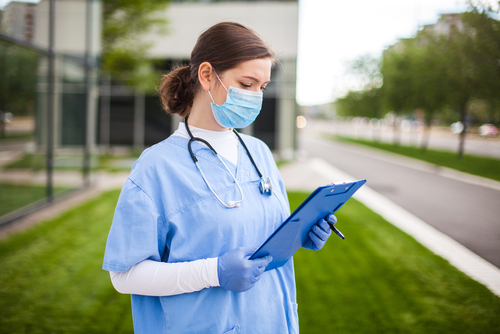 Benefits Of Telemedicine Services In Senior Care Communities
April 2, 2021
0 Comment
Category: Care Center
For many seniors, getting to appointments can be a challenging thing. This can be especially problematic in the case of doctor appointments as attending these appointments can be much critical to the health of the person. Fortunately, there is a new option in many senior care settings, called telemedicine that can be beneficial for seniors with mobility issues.
With telemedicine services, a doctor will be able to offer some of the health care services remotely. For instance, a conversation on whether a depression medication is having the desired effect on the mental health of a senior can be done as a teleconference as this does not need any physical examination.
Benefits Of Telemedicine Services 
Telemedicine services might not work for all types of doctor visits and for those where it can be effective, it offers the below benefits.
Easy Access To Healthcare Services 
For seniors with mobility issues, the option to sit in front of a screen and discuss with their doctor their health issues can be a fantastic thing, and doing this from the comfort of a skilled nursing home or a senior care community can be even more fantastic.
Avoid The Waiting Room 
For all those seniors with a compromised immune system, it will be better not to spend time in a waiting room with other potentially contagious patients and telemedicine services helps with that.
Less Time Spent On Healthcare 
From the time spent on showering and getting ready to the time taken to travel, the time that seniors invest in tending to their health can add up. With telemedicine services, a senior will be able to avoid travel to the doctor's office and this can help the person save a lot of time.
Improved Sense Of Engagement 
Even the thought of being carted to and from the doctor's office can leave the senior feel powerless. If these visits can happen virtually at a time when the senior is comfortable, the person can feel empowered, engaged, and more interested in their healthcare.
Decreased Dependence On Others 
Seniors who no longer drive and depend on others for rides will feel great about the decreased dependence on others that telemedicine services can offer. The improved sense of independence provided by telemedicine services can reflect in their overall health and wellbeing.
Increased Connection With The Doctor 
As both the parties need to be in front of the camera during a telemedicine session, some of the seniors feel that they get more attention from their physicians during telemedicine sessions.
Share This Story, Choose Your Platform!