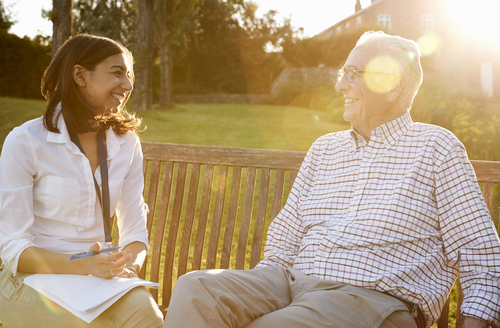 Checklist For Caring Your Senior Parent
August 11, 2021
0 Comment
Category: Care Center
As per the statistics, more than forty-three million US citizens provide care to a loved one, out of which 15.7 million are providing care to an elderly loved one with dementia. Twelve percent of the parents are also caregivers switching their life between two challenging roles. Even though loving your aging parents comes naturally, caregiving does not. There is a very steep learning curve for all who step into caregiving. Therefore, you need not feel guilty when you do not know how to manage the different needs of your senior parent. The tips shared below by experts in assisted living and other senior living options can be helpful to you.
Medical Support And Health 
Your responsibility as a caregiver begins with understanding the medical and healthcare needs of your senior parent. You can work with your elderly parent to do the following:
Complete paperwork at the medical provider's office for you to see and discuss the medical records of your aging parent.
Make sure to attend medical appointments with you parent, especially the diagnostic tests. This is important as you will need a clear understanding of the health needs and prognosis of your aging parent to help you plan for the future.
You can also help your parents manage their prescription medications by scheduling them to refill the medications on the same day every month, for instance, the first Saturday of every month. You can discuss autofill options with the doctors of your parent. If you are worried about medication misuse or your senior parent has trouble managing the medications, an automatic pill dispenser might be helpful.
Legal Problems 
It will be wise to take care of the legal issues while your senior parents are still relatively healthy. To ensure that all the legal issues are sorted, try the following:
Meet with a legal professional who is specialized in elder law. The lawyer will be able to address common concerns like whether you have to seek the guardianship of your senior parent, managing the finances of your parent properly, and the strategies that you can follow to protect the assets of your parent.
Offer help to your parent to draft important documents like an advance directive and will. A power of attorney will let you make decisions for your senior parents if they are unable to do so.
You can be an authorized user on the accounts of your senior parents if they are not able to manage their finances. This can let you pay bills on your parent's behalf.
Share This Story, Choose Your Platform!