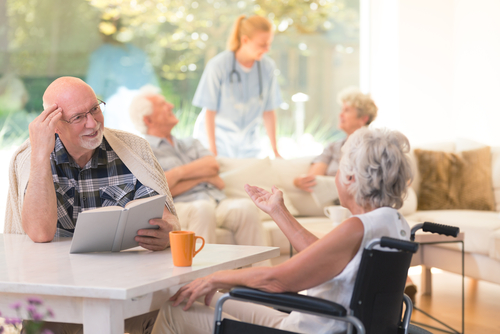 Few Things To Consider While Choosing A Retirement Community
July 1, 2023
0 Comment
Category: Care Center
What are the important factors to consider while choosing a retirement community for your senior loved one? Health experts in our senior care facility share some important things that you need to consider while choosing a retirement community.
The Neighborhood
What options are there in the neighborhood and the metro region as a whole (which you may not know that well if you are relocating from another part of the country) for exercise, cultural pursuits, sightseeing, religious services, entertainment, and just plain fun? An independent living community ought to be more of an extension of the surrounding community than just a self-contained area.
On-Site Amenities and Services
What a community offer to support you in leading the life you wish to lead is where choosing a retirement community becomes specific. Great communities can be distinguished from merely adequate ones by having amenities like hair salons, libraries, gardens, music rooms, housekeeping, exercise courses, laundry services, and a concierge.
Dining
Dining services will be a key consideration when choosing a community whether you want a delicious meal prepared for you every day or if you just know there will be occasions when you won't want to cook. Are the meals prepared and served by a dedicated chef and wait staff, or are they mass-produced, like in a cafeteria? What happens if you only need a quick snack or a cup of coffee in the middle of the day? As you research senior living facilities, keep these things in mind.
Help When It Is Required
Some healthy seniors who don't need much, if any, daily assistance prefer the security of an assisted living neighborhood. They are aware that assistance will be offered if they require it for carrying groceries, moving furniture, or recovering from a fall. Consider a community that offers both independent and assisted living choices if this describes you.
Wellness And Exercise
The greatest retirement communities should offer a variety of fitness and wellness options that active seniors desire. Senior fitness programs including yoga, tai chi, and strength training keep people in shape. Swimming pools and fitness centers are examples of community amenities that encourage mobility and a healthy lifestyle.
Transportation
Make sure the community you pick allows it and has convenient parking if you intend to keep your car. If you are not driving yourself, find out about the community's shuttle services and nearby public transit.
Pets
The pet policies of retirement homes differ. If you don't already own a cat or dog, this might not be a problem, but for senior citizens who might have to decide between bringing their furry friend with them to their new home or giving it away, pet laws are an important thing to take into account.
Share This Story, Choose Your Platform!