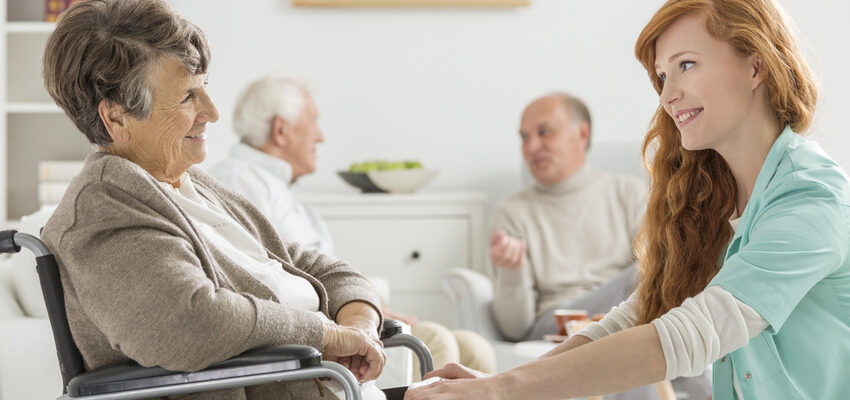 How Can Telehealth Be Beneficial To Seniors?
September 1, 2021
0 Comment
Category: Care Center
Visiting a health professional for guidance on a chronic condition or annual health check-up is very important to ensure good health. However, the COVID-19 pandemic has made a simple doctor appointment seem very dangerous. Fortunately, seniors in the country have the option to get the medical attention that they need without taking any risks by leaving their homes, thanks to telehealth facilities.
Understanding Telehealth 
Even though the coronavirus pandemic has made telehealth very popular, the option has been available for many years. Technically, telehealth can be explained as improving healthcare support and services by making use of telecommunication solutions. Many of us think of telehealth as virtual doctor appointments that take place with the help of video calls. Of course, this is an excellent example of telehealth service, but it is not the only solution offered by telemedicine.
Telehealth And Seniors 
Any adult can benefit from telehealth services; however, seniors can especially benefit from telehealth services. The problem is to get seniors to become comfortable with telehealth services to consider various options offered by it. As per assisted living and senior living experts, a great way to boost confidence in seniors who are willing to try telehealth services is to let them understand the various benefits of the same. Most important benefits are discussed below.
Easier Management Of Chronic Conditions 
Telehealth services can make the management of chronic health conditions and prescription refills easy and efficient for seniors. For instance, seniors suffering from arthritis who are not experiencing any new symptoms can make telehealth appointments to renew their arthritis medication.
Decreased Hassle Of Transportation 
It can be difficult for seniors to drive and those suffering from cognitive disorders like dementia will not be allowed to drive. This means that doctor appointments will need family members to organize transportation to and from the doctor's office and also from follow-up locations like labs or pharmacies. This can be confusing and frustrating for both the senior person and the family members and will not always be efficient. Telehealth services can help avoid non-emergency visits to doctor offices.
Medical Care From Any Location 
Telehealth services can help seniors continue with their scheduled medical appointments irrespective of their location. With telehealth, they can visit their healthcare provider from the comfort of their home, senior living apartment, or any other place with internet access. Senior assisted and independent living communities not only offer the internet connection required to make the telehealth appointment, but also the help of a nurse to ensure that the visit goes smoothly.
Share This Story, Choose Your Platform!