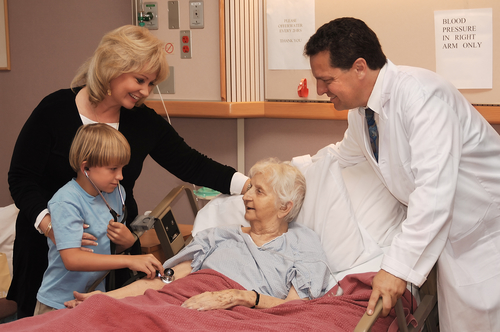 How To Partner With The In-Home Caregiver Of Your Senior Loved One?
May 21, 2021
0 Comment
Category: Betenu Health
Have your senior loved one decided to age in place? If yes, you may have realized that in-home care can be the best way to ensure their safety while aging in place. After you have hired the services of a caregiver, you need to build a relationship and work together with the person to ensure that your senior loved one ages healthily and happily.
Making a strong partnership with the caregiver of your aging loved one may help improve the quality of care received by your loved one and ensure peace of mind for you. The tips shared by the staff of skilled nursing and other senior rehabilitation services can help you understand establishing trust, communicating, and setting expectations with the in-home care aide of your senior loved one.
Set Expectations                
Before looking for an in-home caregiver for your senior loved one, you need to note down the list of expectations and responsibilities. When interviewing potential caregivers, make sure to discuss your requirements and ensure that they share theirs. Establishing the expectations ahead of time can help avoid surprises down the lane.
Discuss Preferences 
The in-home caregiver will spend much time with your senior loved one and they might also be tasked with household chores. It takes time for the caregiver and the elderly person to get acquainted. However, passing along your understandings as a family member can help make the transition easy. The job will be more smooth for the caregiver if he or she is aware of the personal care and housekeeping preferences of a senior in advance. The things that you can share with the new in-home caregiver are personal habits, housekeeping preferences, choice of food items, and activities that your senior loved one likes.
Develop Trust 
Caregiving can be very personal and daily activities like dressing, bathing, etc can be very much uncomfortable or scary if there isn't trust between the caregiver and the senior. Furthermore, there is a need for you to build trust with the home caregiver of your senior loved one. Some ways in which you can develop trust include:
Requesting for referrals from previous clients before hiring the services of the caregiver.
Setting expectations for communication.
Understanding more about the caregiver.
Talking through tough situations before they happen. For instance, if your senior loved one suffers from dementia, he/she can become paranoid and think that valuable items are stolen. If the person has accused others of stealing things, you should let the caregiver know about the same.
Share This Story, Choose Your Platform!