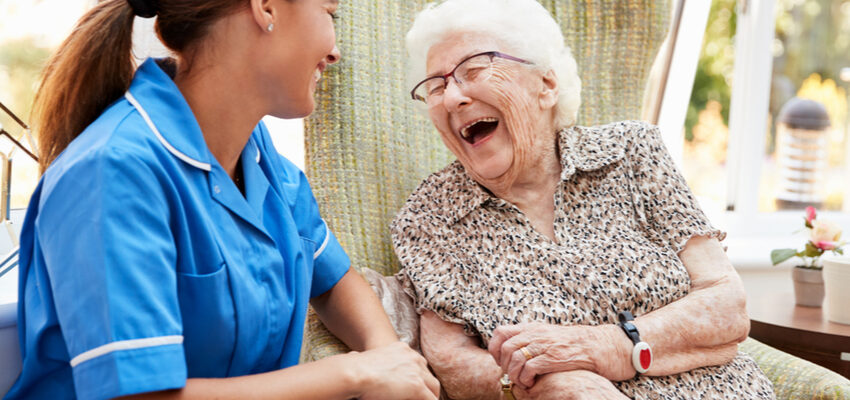 How To Search The Best Assisted Living Facility For Your Needs?
August 28, 2023
0 Comment
Category: Betenu Health
As people age, their needs and demands may alter, making it necessary to look for the best assisted living facility that can meet their specific requirements and offer the degree of care and assistance they merit. Given the abundance of alternatives available, choosing the ideal assisted care facility can be difficult. However, with careful thought and investigation, you may identify the ideal location that guarantees the security, comfort, and well-being of your loved one. Let's look at some crucial methods to help you find the ideal assisted living facility for your requirements.
Define Your Needs And Preferences: Know What You're Looking For
Consider your loved one's individual requirements and preferences before beginning your search. Take into account elements like the required level of care, medical requirements, dietary limitations, exercise preferences, and socialization possibilities. Finding an assisted living home that fits your loved one's needs and lifestyle will be easier if you are aware of these important factors.
Research And Shortlist: Gather Information
Once you are certain of what you want, begin looking into assisted living facilities in the area you prefer. Make a selection of suitable facilities using web resources, reviews, and referrals from friends or healthcare experts. Make a note of the facilities' amenities, services, and care alternatives, paying close attention to the ones that best suit the requirements of your loved one.
Visit The Facilities: Get A Firsthand Experience
Visits to the selected facilities are essential for selecting the best assisted living home. Visit the facilities and schedule tours to obtain a sense of the surroundings, cleanliness, and general vibe. Consider the amount of care being offered by watching how the staff engages with the residents. Take advantage of the chance to inquire about the facility's daily schedules, meal arrangements, leisure activities, and emergency procedures.
Consider The Location: Accessibility And Convenience
An important aspect to take into account is the assisted living facility's location. Choose a place that is close to essential amenities like medical facilities, retail malls, and parks and is easily situated for family visits. A facility that is strategically placed enables inhabitants to stay connected to the neighborhood and have quick access to necessary services.
Talk To Current Residents: Seek Feedback
Talk to current residents and their families as you tour the assisted living facilities to learn more about their experiences. Inquire about the facility's general satisfaction, care quality, and staff response. Hearing directly from people and their families can give you insightful feedback and aid in your decision-making.
Check Licensing And Accreditation: Ensuring Quality Standards
Verify that each of the assisted living facilities on your shortlist satisfies the prerequisites for accreditation and licensure. Reputable organizations' accreditation guarantees a facility's adherence to particular quality standards and laws. Verifying that your loved one will receive the best care and assistance is dependent upon this stage.
Share This Story, Choose Your Platform!