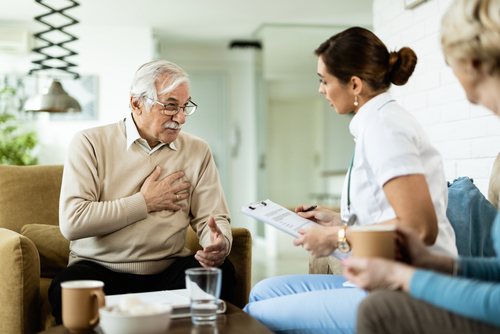 Question Asked By Potential Residents Of Senior Care Facilities
June 7, 2021
0 Comment
Category: Foothill Heights
The right choice of a senior care facility can change your life for good. You can have a steady supply of activities to do, and people to meet. Many senior care facilities offer luxury living options and put the residents at the center of every decision that they make. The result will be a thriving senior care community where seniors can enjoy joyful and purposeful lives. The tasty and nourishing meals provided in these communities may also ensure that the seniors live longer.
The transition to senior care or nursing home is a very big decision and so, you need to do your research before moving into a senior care facility. Some of the most common questions asked by potential residents and their families about what they can expect in the facility are shared below.
Will I Feel Bored In A Care Facility? 
Usually, residents of senior care homes will not feel bored and lonely. The better question is whether you are bored at home. You might have a less interesting retirement life than you had hoped, due to financial problems, isolation, health issues, and many other challenges. However, in a senior living community, you can feel livelier. This is because you will have access to many activities, and you will get help to do the things you like.
How Do Senior Care Facilities Ensure Safety Of Residents? 
The COVID 19 pandemic has substantiated the significance of senior living safety. If you are not safe in a senior care facility, then nothing else matters. Senior care facilities take the safety of the residents seriously and work carefully to avoid infections. In addition, all residents will have access to the help they need via a call button and the staff in senior care facilities will check on the residents daily.
Can I Afford The Facility? 
Senior care facilities are more affordable than you have imagined. A majority of the seniors think of assisted living communities as places that are unaffordable. Nonetheless, when compared to the costs of homeownership, assisted living and other senior care facilities can be a profitable option. You can avoid your mortgage, home maintenance charges, entertainment expenses, and grocery budget. Also, if you sell your home, you will have a large sum of money to fund your stay in the senior care facility. Being rich is no more a pre-requisite for experiencing a rich retirement life.
Share This Story, Choose Your Platform!