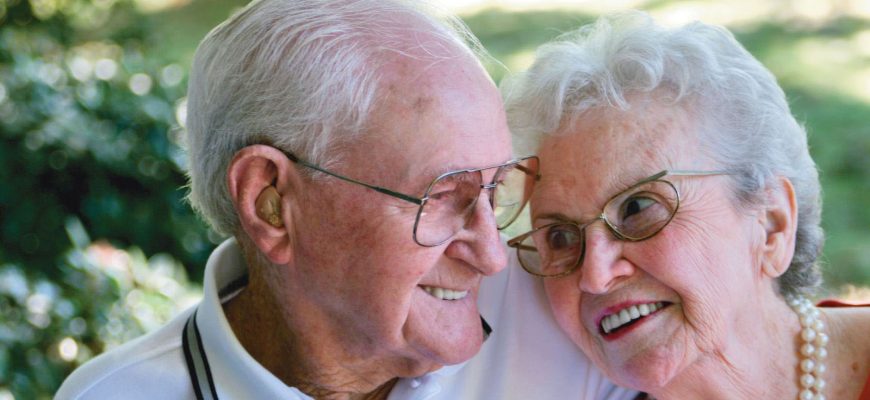 Senior Living Option For A Spouse In Need Of Care
November 9, 2022
0 Comment
Category: Foothill Heights
Statistics show that about forty percent of seniors suffer from at least one disability. Whether you have lived a long life together or are newlywed, caring for an ailing spouse can be a difficult job. Many people who are caring for their ailing spouses try to do it all on their own, which can lead to exhaustion and resentment. Considering various senior living options can offer both of you the help and support you need and provide stress relief.
How Can Senior Living Support Your Spouse?
Senior living options like assisted living can offer you a break from caregiving responsibilities by meeting the physical needs of your spouse. Depending on the health condition of your spouse, this can be as simple as the assurance that someone will always be there in case of a medical emergency. Or if your spouse is in need of more intensive care, it can mean round-the-clock support in a memory care community.
Senior living communities in the country ensure more than just physical support. Your spouse will need a more fulfilling existence and many caregivers find that they are unable to offer care while also engaging with the heart and mind of the spouse. However, in a senior living facility, that changes. In an assisted living or senior living facility, your spouse will have access to:
Nutritious meals
Different classes to ensure health and wellbeing
Community outings
Many friends and neighbors
Special events and functions such as festivals, socials and dances.
How Can Senior Living Support You?
Senior living options can also be helpful to caregivers and evaluating various senior living options based on the needs of your spouse and your budget can ensure that both of you get the necessary support to stay healthy and happy.
Many caregivers complain that the romantic connection with their partner fades away due to the daily responsibilities of caregiving. You can reclaim it by outsourcing the grunt work to caregivers in an assisted living facility. Opting for a senior living facility can help avoid the complications that can result in caregiver burnout.
Senior living is available in different forms, from independent senior living options that support healthy seniors to intensive care for dementia and memory care facilities. If you would like to know more about the senior living options suitable for your spouse, you can get in touch with a senior care expert.
Share This Story, Choose Your Platform!