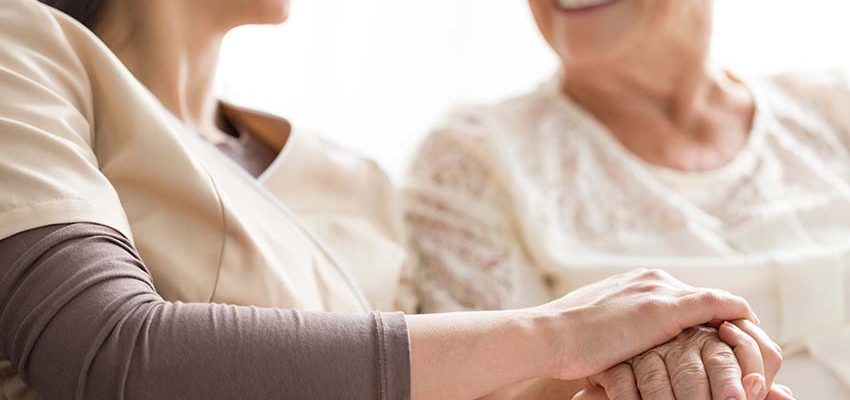 Comparing Skilled Nursing Facilities vs. Nursing Homes
April 27, 2020
0 Comment
Category: Uncategorized
There are many senior care options available these days, but most families find themselves confused with skilled nursing facilities and nursing homes. They both may seem similar to you, but there are some differences between the two. Before deciding where your loved one should stay, you need to understand the differences between the two in order to make a well-informed decision.
Differences between Skilled Nursing Facilities and Nursing Homes
Both nursing homes and skilled nursing facilities offer round-the-clock and highly attentive care services to seniors. In general, a nursing home offers custodial care to the residents, which includes assistance with daily activities like dressing, grooming, bathing, and eating. The caregivers in nursing homes are not required to have any kind of medical training or licensing. That is why nursing homes are more suited to individuals who are suffering from a chronic condition and are not expected to recover from it.
A skilled nursing facility, on the contrary, provides a higher level of medical care to its residents. Skilled nursing facilities have licensed and registered nurses and doctors on the site to offer 24-hour care to seniors. Skilled nursing facilities are best suited to those who need assistance for quick recovery from an injury, acute illness, or surgery. The medical care and rehabilitative services offered by a skilled nursing facility will ensure that the patient returns to independent living as soon as possible.
All nursing homes are required to follow strict fire and health guidelines to ensure patient safety. However, skilled nursing facilities are also required to follow the strict federal regulations established by the Centers for Medicare and Medicaid Services of the US Department of Health. These regulations include 24-hour skilled nursing care, supervision of every resident by a registered physician, employing registered nurses, maintaining patient records, on-site pharmaceuticals storing and dispensing unit, etc.
A skilled nursing facility offers a number of rehabilitative services, such as physical therapy, occupational therapy, speech therapy, respiratory therapy, and other services, that are focused on restoring the patient's independence. Aside from that, skilled nursing facilities also offer round-the-clock medical assistance, such as medication administration, wound care, intravenous therapy, catheter care, etc.
It is not guaranteed that a doctor or licensed nurse will be there on the site always in a nursing home. However, a skilled nursing facility will always have trained staff on the site. They may also have psychiatrists, registered dieticians, and rehabilitative therapists on the site to provide the required care to the residents. Therefore, if the health conditions of your elderly parent or grandparent require specialized medical care for quick recovery, then choosing a skilled nursing facility will be the best option.
Share This Story, Choose Your Platform!