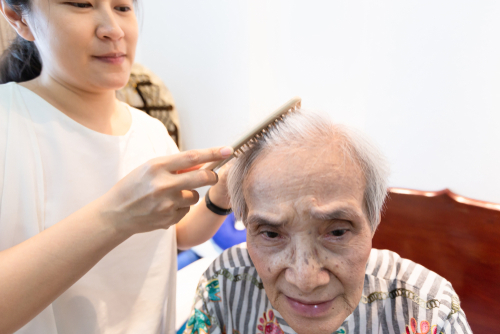 Some Benefits Of Living In A Skilled Nursing Facility
March 19, 2021
0 Comment
Category: Foothill Heights
Talking about the living conditions, the seniors residing in the country are free to choose from the many available options. These can be living in their home, moving in with family members, or living in senior care homes and skilled nursing facilities. Each of the options has its benefits, but there are many compelling benefits in joining other seniors in a shared living environment with skilled nursing care. Let us look at a few of the significant benefits offered by a skilled nursing facility.
Guidance On Nutrition And Diet 
The nutritional needs of a person change with age. There are caregivers in a skilled nursing facility who can ensure that the elderly person is receiving the quantities and kinds of food that he or she needs to stay healthy and energized.
More Chances To Socialize 
Regular interactions with other elders can help keep your mind active and engaged. If you cut back on these interactions for some reason, the caregivers in senior living communities will remind you of this. Moreover, they will encourage you to spend time with your neighbors as well as friends, and help you to do so.
Access To Healthcare Services
In a skilled nursing facility, you can be sure that you will get prompt attention for your healthcare needs. The caregivers in these facilities will be trained in providing medical assistance to elderly people and so easy access to healthcare services will be ensured in skilled nursing homes.
Guidance On Physical Activity 
Interactions with trained caregivers in a skilled nursing facility can provide valuable insights on what types and how much physical activity is needed for you depending on your medical history and the status of your health.
Help With Activities Of Daily Living 
Activities of daily living include showering, dressing, feeding, and ambulating, etc and the experienced caregivers at skilled nursing facilities can help you with these tasks that can become more and more difficult as you age.
Increased Sense Of Security 
Even though you don't often need help from a caregiver or nurse, it can be reassuring for you and your family members to know that a skilled caregiver is available for you if you need them and that these caregivers are watching out for any changes in the status of your health.
Shared above are some of the important benefits offered by a skilled nursing home. The combination of responsibility, independence, and support provided in a skilled nursing facility will offer peace of mind and a sense of satisfaction to seniors.
Share This Story, Choose Your Platform!