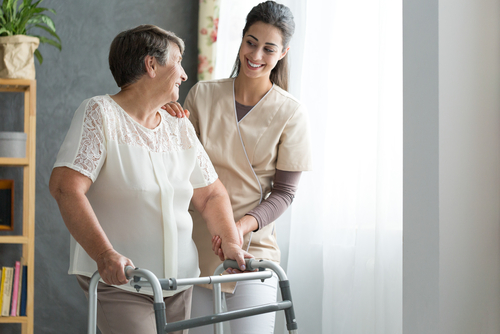 Some Common Myths About Assisted Living
May 4, 2021
0 Comment
Category: Betenu Health
There are many confusions in the minds of people regarding assisted living facilities. Here we are trying to debunk some common myths about senior living and assisted living facilities.
Myth #1 Assisted Living Facilities And Nursing Homes Are Indistinguishable 
This is a usual misapprehension about assisted living. However, the two differ a lot. Assisted living facilities offer housing and care to seniors who need assistance with performing daily tasks, but do not require skilled care offered in nursing homes. Generally, assisted living facilities provides:
Individual home units that the residents can beautify and lock.
Round-the-clock staff to offer assistance with activities of daily living including personal hygiene and medication management.
Housekeeping services including laundry, and transportation services.
Three meals a day
Some assisted living facilities also offer additional memory care and medical services to the residents.
Nursing homes are ideal for seniors who require the highest level of care and need assistance with almost all the activities of daily living. Nursing homes usually feature:
Shared or private bedrooms
Rehabilitative care
Assist with activities of daily living routines such as feeding and getting in and out of their beds
Myth #2 The Food Is Tasteless And The Activities Are Boring 
Assisted living communities are responding to the preferences of people for fine dining. Many senior living communities now feature spas, VR theatres, and many activities that can help seniors stay social. High-end senior living communities also offer bars, sushi, and other fine dining options.
Myth # 3 Seniors Dislike The Concept Of Living In Assisted Living Communities 
Many families have reported that the quality of life of a senior loved one improved a lot after moving to an assisted living facility. Also, 60% of the senior caregivers found that their quality of life improved after moving their senior loved one to this facility. Many elderly adults possess fear losing their independence and privacy here. However, many senior living communities offer a choice of spacious apartments with separate entrances and floor plans. Residents can furnish their apartments with personal items and furniture. In addition, the apartment door locks are controlled by the residents.
Myth #4 Assisted Living Costs Are Very High 
Oftentimes, assisted living costs the same or less than receiving the same services and care at home. A survey from 2019 reveals that, on average, a person has to spend $ 4,051 for opting for assisted living in the country. This might seem a high cost, but it includes everything from transportation, helps with daily tasks, meals, activities, medication management, and many more.
Share This Story, Choose Your Platform!