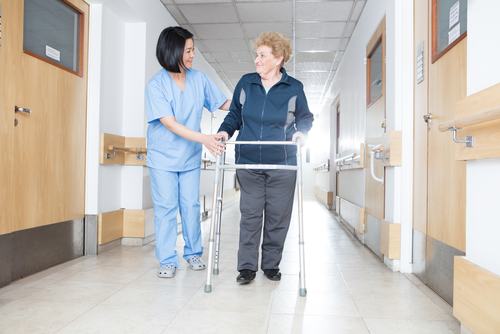 Some Common Senior Living Activities
September 12, 2023
0 Comment
Category: Care Center
According to a study, seniors who are engaged and active have better mental and physical health and have less cognitive decline. That's just one example of how senior living activities lower expenditures for senior care while improving seniors' quality of life.
The greatest senior living activities keep residents involved and active, but enjoyment is their most crucial quality. The key to retaining residents' interest and engagement in events for senior citizens, is communication. We share the details of some of the most common senior living activities for your knowledge.
Programs For Health And Fitness
According to studies, seniors who are physically active live more independently and have better physical and mental health than those who do not. But don't worry, senior living fitness and wellness programs are also primarily intended to be enjoyable.
Happy Hours And Social Gatherings
Who doesn't enjoy unwinding with a few drinks and nibbles with friends after a long day? It should come as no surprise that residents of assisted living facilities prefer happy hours, social gatherings, and activities involving food and drink. There are lots of opportunities for residents to socialize with their neighbors while also enjoying food and drink, such as wine and cheese, garden tea, and morning coffee and doughnuts.
Social Game Time
Community gaming nights are consistently among the most well-liked activities for senior citizens. There is always plenty of friendly competition to keep residents sharp, including card games, Bingo, Jenga, board games, and charades.
Special Outings and Trips
Any excuse for venturing outside is acceptable. Lunch dates, bus trips, and excursions to museums or other attractions are some of the most well-liked senior living activities. Being outside of our typical environment encourages friendships in some way. It also enables development. Senior living residents benefit greatly from experiencing new things, seeing new things, and meeting new people.
Time For Arts And Crafts
Arts and crafts are among the most popular activities among residents and employees at senior living facilities, whether you're learning a new interest or passing along a treasured craft pastime to neighbors. Some residents may love to arrange flowers while others may be interested in drawing or craftsmaking.
Whatever your passions or interests, senior life activities are waiting for you. To know more about activities in senior assisted living facilities, you can get in touch with a senior care facility in your locality.
Share This Story, Choose Your Platform!