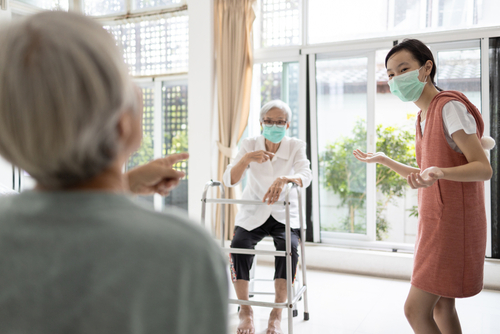 The Perks Of Independent Living Communities
May 24, 2021
0 Comment
Category: Foothill Heights
Independent living facilities allow older adults to enjoy a more relaxed lifestyle devoid of the responsibilities of homeownership and maintenance. These facilities offer convenience in a senior-friendly community. Seniors in an independent living community will be able to spend more time connecting socially. These communities offer many perks for seniors who are active and retired. Some of these are discussed below.
Maintenance Free Living 
Household chores can be a big burden for seniors. While some seniors find gardening or cooking interesting, other works like cleaning or climbing ladders for repairs can be difficult and can result in unnecessary injuries. Residents of independent living facilities will not have to worry about home repairs or housekeeping. Together with many amenities, maintenance and housekeeping services are the main benefits of independent living together with transportation services, help with everyday jobs, and restaurant-style dining.
Sense Of Community                           
As per the reports of the US Census Bureau, about 14 million seniors age alone. Living alone may not necessarily lead to loneliness, but some factors make it much difficult for seniors to stay connected with their loved ones. Impairment of mobility, chronic conditions, lack of transportation, etc can result in senior isolation. Isolation and loneliness can worsen health conditions in seniors and amplify the risk of cognitive decline. Independent living and other senior living communities provide elderly adults with a community of people at a comparable stage of life.
Social Activities And Recreation
Seniors who are engaged and active tend to live fuller and happier lives. However, problems like decreased mobility and lack of transportation can be hurdles for seniors who wish to stay social. Independent living facilities offer many social activities that can be appealing the preferences and tastes of many seniors. There can be many planned events in the community that focus on various aspects of wellness like emotional, spiritual, physical, and intellectual aspects. Seniors keen on connecting with like-minded people enjoy reading clubs, outings, fitness classes, and more.
Safe And Senior Friendly Apartments 
Falls can be a major health risk for seniors, as they can result in serious injuries. Things like impairments in mobility and home hazards can contribute to the risk of falls in elderly people. However, it can be expensive to transform a home to make it safe for seniors, and in such cases, independent living apartments can be the best option. Apartment units and common areas have accessibility features that can cater to seniors with various levels of physical ability.
Share This Story, Choose Your Platform!