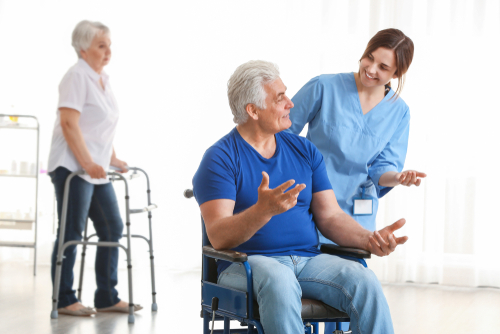 Understanding Companion Care
August 24, 2021
0 Comment
Category: Foothill Heights
Companion care is a kind of home care that provides seniors with non-medical services. This type of care is different from personal care as personal care aides offer the same services as companion care in addition to helping with other tasks like dressing, bathing, and management of medications. The services offered may change with state-specific regulations.
The goal of companion care is primarily to offer socialization and emotional support, even though companion care providers may help seniors with tasks like:
Errands like grocery shopping
Light housekeeping
Household errands like washing dishes and clothes
Scheduling appointments
Meal preparation
Transportation to social activities and appointments
Entertainment and socialization
Communicating with the care team and family members
Working Of Companion Care 
Companion care can be provided on both formal and informal grounds. Some seniors can have friends who stop by periodically and help with managing household chores. Other services that come under companion care are available on a formal basis. These services are paid and offered via independent contractors or local organizations. If your senior loved one is already receiving services from hospice care or another senior care agency, you may inquire the agency about companion care options. Some of the agencies offer companions as part of their overall care plan and others may connect you with local agencies that offer companion care services.
Usually, companion care providers make regular visits. The frequency of the visits can vary depending on the requirements of the care recipient. Companions can help seniors with meal preparation, washing clothes, etc. Depending on the appointments, schedules can vary. If the appointment is scheduled outside the typical visit hours, companions can adjust their schedules to adjust these requirements.
Fee Of Companion Care 
The average cost of companion care services can vary from state to state. The cost of companion care services can be less than the national average median figures depending on the area of residence of your senior loved one, and the hours your loved one needs a companion each day.
To have a clear picture of the potential costs of companion care services, you need to determine the needs of your loved one and then contact companion care providers in your area to inquire about the potential costs.
Companion care services can be beneficial to older adults who find it difficult to keep up with household chores, need transportation services, or are at risk of isolation. It can be very helpful to seniors who wish to age in place as it can enable them to be independent in their homes.
Share This Story, Choose Your Platform!