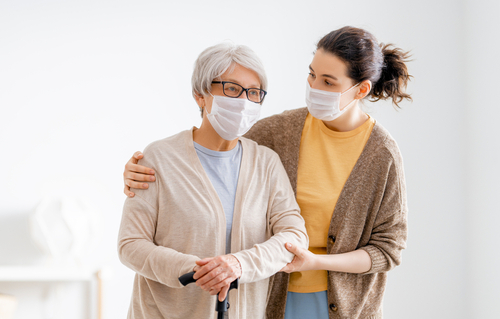 Understanding Primary Caregiver Responsibilities
June 16, 2021
0 Comment
Category: Care Center
Most of us will find ourselves taking care of someone else at some point in our lives. It can be a senior person, a child, or a partner who is ill. Whether it happens out of the blue or gradually, you are taking the role of a primary caregiver when it happens. Here, we will explain what a primary caregiver is and some challenges faced by them.
What Is A Primary Caregiver? 
A primary caregiver is a person who takes care of another person who is unable to care for themselves. Primary caregivers can care for a child, an elderly person, a spouse suffering from a terminal illness, or any family member who needs help with activities of daily living. There is no hard and fast rule that requires you to be a professional, in order to provide primary care to your senior loved one. Adult children can take care of their senior parents and this is very common in the case of aging parents suffering from Alzheimer's and other dementia disorders. Some formal caregivers are paid for offering care in a care setting like assisted living facilities or at home.
Roles And Responsibilities Of Primary Caregiver 
It is not an easy task to be a primary caregiver. A lot of work can go into caring for a person, that many people end up hiring help from professionals. However, it can help to go into the position of a primary caregiver knowing the roles and responsibilities. The list of jobs commonly performed by a primary caregiver is shared below.
Help With Personal Care
If the senior person or the caregiver is unable to ensure personal hygiene themselves, the primary caregiver will have to help with showering, toileting, exercising, grooming, etc.
Meal Preparation: Grocery shopping and meal preparation are other important responsibilities of a primary caregiver.
Help With Errands
Tasks like picking up prescription medications from the pharmacy, or dropping off mails at the post office are handled by family caregivers. In some cases, primary caregivers can also provide transportation services when the care recipient needs help with using public transportation or is unable to drive.
General Care
A primary caregiver ensures that the care recipient is taking medications on time, attending their appointments, and communicating with their doctors.
Monitoring Health
A primary caregiver should keep track of the vitals of the care recipient, note changes in their health, and report differences to doctors and healthcare providers.
Share This Story, Choose Your Platform!