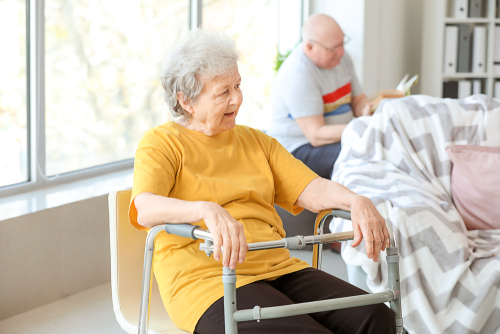 Understanding The Cost Related Aspects Of Long-Term Care Insurance
May 15, 2021
0 Comment
Category: Foothill Heights
It is quite normal to worry about whether you will be able to afford your senior years. Your cost of living might be covered by your retirement savings, but the case of long-term care cost is completely different. When you become old, there is a good chance that you will need medical care other than short hospital stays and doctor visits, which can be very expensive. This is where long-term insurance can come to your help. Read along to get insights about long-term care and various aspects associated with it; its cost for instance.
The Concept Of Long-Term Care Insurance 
Long-term care aims at helping you to live as you live now. Many people have a wrong notion that long-term care is strictly nursing home care. However, it can include help with daily living activities, adult daycare, and home care. Long-term care insurance is also called senior care insurance or nursing care insurance and is a way to pay for long-term care.
The coverage of the insurance can vary, but usually include:
Assisted living communities
Extended stays in nursing homes
Memory care of Alzheimer's care facilities
Adult daycares
Home health offered by a professional
Hospice care
Respite care
Homecare (Selected policies)
Having a clear understanding of the services and the nature of care facilities covered in your long-term care insurance guarantees a peaceful senior life. Make sure to discuss with your insurance provider about coverage of the insurance before choosing healthcare services or senior assisted living communities. Choose wisely to enjoy a worry-free senior life.
Generally, you will be eligible to get the benefits of long-term care insurance when you are unable to perform two activities of daily living on your own. Activities of daily living or ADLs include dressing, toileting, bathing, continence, mobility, and eating. Cognitive impairment is another eligibility trigger.
Cost Of Long-Term Care Insurance 
There can be many factors affecting the cost of long-term insurance care. However, you may have to pay a minimum of 1,500 dollars per year for a person. The premium rates can vary much from one insurance provider to another. Therefore, you need to work with an experienced insurance agent while looking for long-term insurance for you or your senior loved one.
The cost of your long-term insurance can depend on your situation and this includes your:
Health status and age
Gender
Benefit amount
Marital status
Benefit period
Elimination period
Inflation protection option
Share This Story, Choose Your Platform!