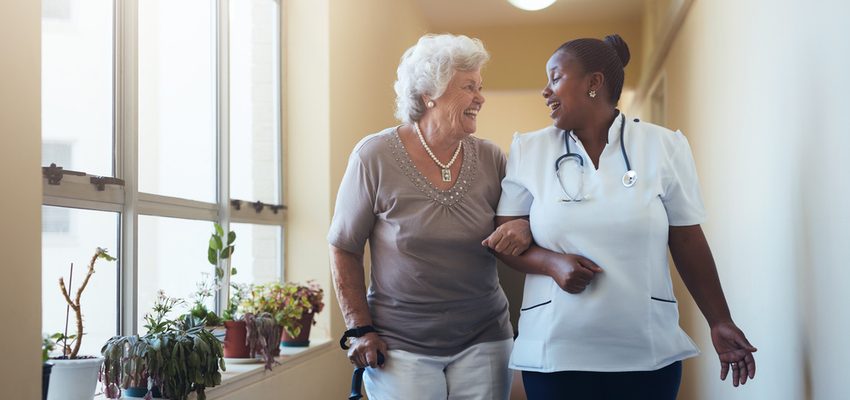 Ways Of Maximizing Your Recovery Following A Stroke
May 13, 2022
0 Comment
Category: Care Center
Every person has a different recovery process following a stroke. According to the gravity of the situation, recovery possibly takes weeks or even years. Some may fail to get back all their original capabilities, but evidence has demonstrated that physical rehab, as well as cognitive and speech therapy, can aid them in recovering.
Start Rehabilitation As Soon As Possible
The rehab process begins in the acute stage of care, usually three days following a stroke. It often starts with inpatient rehab at a hospital or nursing home and then extends to outpatient rehab or supportive residential care location or another outpatient location. The faster you can begin the process, the sooner you can heal yourself physically and mentally.
Keep The Process Going
Repetition may be the most effective option in meeting your true potential following a stroke. The term neuroplasticity refers to the capability of the brain to adapt and change itself as a consequence of experience. Therefore, it is vital to practice things repeatedly.
Even when you are making progress, keep your speech, physical occupational or other rehabilitative therapy options going. Keep pressing into your rehab efforts with the therapy program at a skilled nursing facility or elsewhere and engaging yourself in a stroke maintenance program to help your body and brain grow stronger.
Set Realistic Objectives
At the start of your rehabilitative journey, set reachable objectives and mark your rehab with small steps. Speak honestly to your therapists and other healthcare service providers about your plans and expectations over a short time and a long period.
Several healthcare centers have relationships with their patients that are entrenched in compassion and trust. They check what motivates every single customer for a solid recovery, besides helping them in formulating realistic plans and working with them so that they can meet their expectations.
Eat And Move Well
Healthy diets and regular exercise are two things that healthcare experts recommend for healthy lifestyles. Those types of behavior can help with the process of recovering from a stroke in humans.
A diet centered on more veggies, healthy protein sources, and whole grains will offer your body just the right form of energy so that you recover well. Those choices, coupled with thirty minutes of exercise with moderate intensity daily, can aid the body in functioning at an optimal level as well as help you in strengthening your mind and body.
Share This Story, Choose Your Platform!