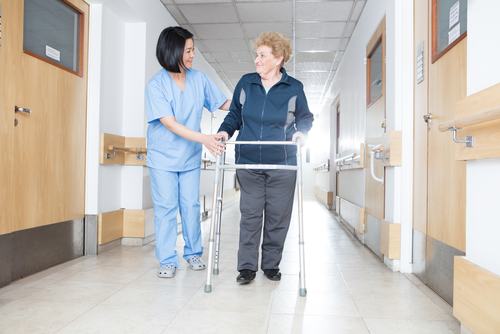 What Are The Benefits Of Independent Senior Living?
June 19, 2023
0 Comment
Category: Foothill Heights
Independent senior living homes are communities intended for people over the age of fifty-five. Many people consider the option of independent living in their golden years, and there are others confused about choosing between independent living and assisted living communities.
Communities for independent living and assisted living differ significantly in a number of ways, including the availability of 24-hour caretakers. Transportation services, social events, programs, housekeeping services, and some wellness features are examples of commonalities. If you are confused about moving to an independent senior living community, read along to know more about the benefits of independent senior living.
Benefits Of Independent Senior Living
It is simpler to maintain mental, physical, and social activity when you move into a senior living community. Residents who live in communities with convenient access to wellness programs can achieve their health objectives, live longer, combat dementia, and maintain a sense of purpose. Independent senior living can help elderly people achieve the long and fulfilling lives they deserve.
Opportunities For Socialization
In a community for independent living, interacting with others is simple. Residents are free to host visitors and family in their residences. To meet their neighbors and form enduring friendships, they can also participate in events and programs held around the neighborhood. To maintain relationships and interaction outside of the community, residents are also free to come and go as they wish.
A Feeling Of Community
In an independent living community, there are several communal spaces where residents can get to know one another. You can sit by a new person at dinner in the community restaurant or catch up with friends while playing poker in the leisure room. In any case, maintaining relationships with peers leads to greater overall physical and mental health.
Streamlined Finances
An all-inclusive lifestyle is offered in independent living communities, which implies that one monthly cost covers food, services, and the use of amenities. One frequently ignored but crucial advantage of this way of life is a simplified budget.
Pet-Friendly Lodging
Make your abode feel like home by bringing your favorite buddy. The majority of independent living communities in the country provide some kind of pet-friendly lodging.
These are only few of the benefits of independent senior living. If you're prepared to move to independent living, you can start your journey with a quick internet search. Another choice is to enlist the help of a friend who lives in independent living or to encourage your children to broaden their search by requesting referrals.
Share This Story, Choose Your Platform!