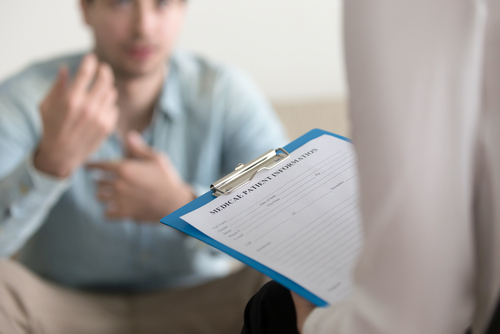 Who All Are In Need Of A Convalescent Hospital?
September 5, 2023
0 Comment
Category: Care Center
Post Surgery Patients
Many patients need a lot of care and support after surgery, especially throughout the healing process. A Convalescent hospital can provide the required post-operative care, including services for managing wounds, controlling pain, and recovering after surgery. These medical teams in these facilities can guarantee that patients receive the necessary attention and follow-up treatment, allowing a speedy recovery.
Patients With Chronic Medical Conditions
People with chronic medical illnesses, such as diabetes, heart disease, or respiratory issues, frequently require continuing medical care and supervision. Convalescent facilities offer a staff of medical experts that can properly handle and monitor these illnesses. The thorough care given can improve the patient's quality of life while also assisting in stabilizing the condition and avoiding complications.
Stroke And Trauma Recovery
A stroke or other serious injury might take a long time to recover from. Patients get intense treatment and rehabilitation services catered to their individual requirements in a convalescent facility. To assist patients in regaining mobility, functioning, and communication abilities, physical therapists, occupational therapists, and speech therapists collaborate.
Elderly Individuals With Complex Needs
It may be necessary for elderly people to get specialized care that cannot be efficiently given at home, especially if they have complicated medical demands, such as several chronic diseases or cognitive impairments. Convalescent facilities are equipped to handle the special difficulties that the elderly encounter, assuring their security, comfort, and well-being.
Post-Hospitalization Care
Sometimes patients who have been released from the hospital may not be completely prepared to go back home. A Convalescent hospital can provide a transitional care alternative in these situations, bridging the time between hospitalization and going home. Before they are considered suitable for discharge, the facilities can assist patients restore their strength and functionality.
Patients Recovering From Serious Illnesses
Patients may become frail and require extended recovery time as a result of serious diseases or medical treatments. Convalescent institutions provide a nurturing setting where patients get specialized care and attention to speed up their recovery.
Palliative And Hospice Care
Patients with terminal diseases can get palliative and hospice treatment in convalescent facilities. As the patient approaches death, the emphasis switches from curative care to maintaining their comfort and dignity. The compassionate care of these facilities aids patients and their families in navigating this trying time with support and empathy.
In conclusion, convalescent hospitals are essential in offering specialized care and assistance to a wide spectrum of people in need. The services provided by a convalescent hospital are beneficial to postoperative patients, those with chronic medical diseases, stroke and trauma survivors, elderly people with complicated requirements, and people recuperating from catastrophic illnesses.
Share This Story, Choose Your Platform!