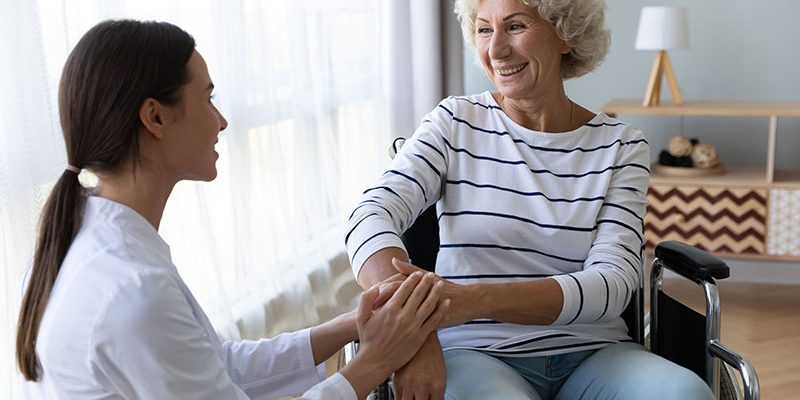 Caregiver Tips To Make The Most Out Of A Doctor's Appointment
July 18, 2022
0 Comment
Category: Care Center
A full-time caregiver will usually accompany the senior for whom they care on all doctor's appointments. As the operator of an assisted living and skilled nursing facility, we share some tips that can help a caregiver make the most out of a doctor visit. These are the same tips that apply when someone visits their doctor and can be very useful when there are many questions or health issues to keep track of. Being prepared beforehand can help make each doctor's visit less stressful and more useful. Read along to know these tips.
Note Down Your Questions And Prioritize Them
Before visiting the doctor, it is important for you to list down the things that you need to discuss with the doctor. After noting down the things, prioritize them and discuss them right away. Do not wait till the end of the appointment to bring up your concerns.
Consider Bringing An Friend Or Family Member
You may also bring a friend or family member to the doctor's appointment, but ensure that your friend or family member knows in advance what is expected from the doctor's appointment. Bringing a companion will let the person remind you of the things that you planned to discuss with the healthcare professional if you forget. In addition, the person can take notes for you, thereby letting you remember the things that the doctor said.
Take Details With You                    
Make sure to bring a list of all the things that your senior loved one take, like prescription medications, OTC medicines, health supplements, etc. Also, do not forget to take the insurance cards, contact details and names of all the doctors that your senior loved one consults.
Update The Doctor
Let the healthcare professional know the things that happened in the life of your senior loved one since the last visit. If the senior person is treated by a specialist or in the emergency room, tell the professional about the same. Also, do not forget to mention the changes that you have noticed in the body weight, appetite, energy level, etc of your senior loved one. You may also tell the doctor about any changes in medications taken by the person or any differences in effects that these medications had on the person.
Ensure That The Senior Can See And Hear Clearly
Many seniors use reading glasses or need hearing aids to hear properly. Do not forget to take the eyeglasses of your senior loved one to the doctor's office. Also, if the person has a hearing aid, ensure that the device is in proper working condition.
Share This Story, Choose Your Platform!