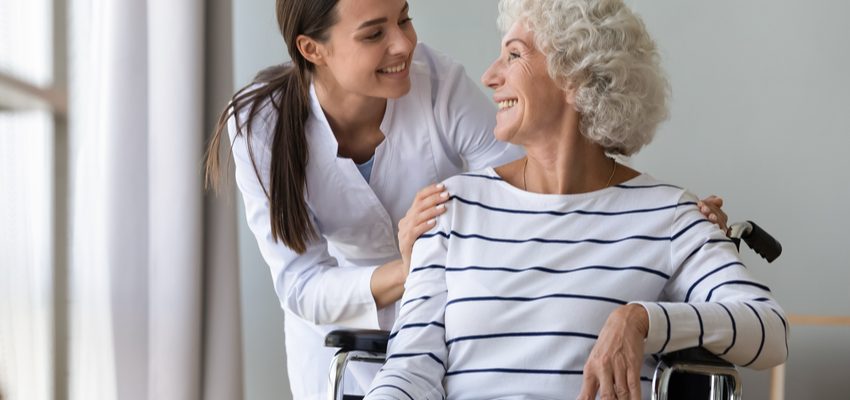 How Can Telehealth Be Beneficial For Seniors?
September 26, 2023
0 Comment
Category: Betenu Health
A fundamental aspect of excellent health is going to the doctor for advice on a chronic ailment or an annual exam. However, a routine trip to the doctor's office now seems riskier due to the coronavirus pandemic. Fortunately, telehealth gives folks all throughout America the opportunity to continue receiving the medical care they require without having to take any of the dangers associated with leaving their homes.
Understanding Telehealth
The coronavirus epidemic has increased interest in telehealth, but the service has been accessible for some time. Technically speaking, telehealth refers to the use of technology and telecom solutions to improve healthcare services and assistance.
The majority of the time, when people think of telehealth, they picture online doctor visits facilitated by video calls. Although it is unquestionably a fantastic telehealth option, this isn't the only one that telemedicine has to offer. Online health education, remote patient monitoring, and image or medical chart storage are all included in telehealth.
Telehealth And The Elderly
Telehealth can help people of all ages. However, telehealth options offer a number of advantages to senior citizens. The challenge is persuading elderly individuals to feel at ease with telehealth to examine its possibilities. According to a recent survey, more than half of older persons were open to trying out online doctor visits, even though only 1% of them had ever done so. Senior health experts in our assisted living facility share the advantages and possibilities of telehealth to help older persons who are willing to attempt it feel more confident.
Chronic Health Management Made Simpler
For older persons, telehealth can greatly simplify and improve the effectiveness of managing chronic health conditions and prescription refills. For instance, a senior with arthritis who is not exhibiting any new symptoms or difficulties might schedule a brief telemedicine appointment to have their arthritis medication updated for the following 6–12 months.
Reduced Exposure To Germs
There is a higher danger of germ exposure in the office and its surroundings even if employees at doctors' offices are vigilant and thoroughly clean their premises. Seniors with weakened immune systems can avoid circumstances that are especially harmful by opting for telehealth options rather than visiting a doctor.
Reduced Transportation Hassle
Family members may need to arrange transportation to and from a doctor's appointment as well as any follow-up places like a pharmacy or lab because not all elderly people drive. This is not always effective and can be irritating and perplexing. Telehealth removes routine doctor appointments, which will simplify life a little.
Real-Time Surveillance
A senior may have anxiety if they are returning home alone after a hospital stay or surgery, or if they have recently received a new medical diagnosis. But because of telehealth's remote medical monitoring options, seniors can be certain that their doctors are receiving real-time reports about their health and can get in touch with them or change their care as necessary.
Share This Story, Choose Your Platform!