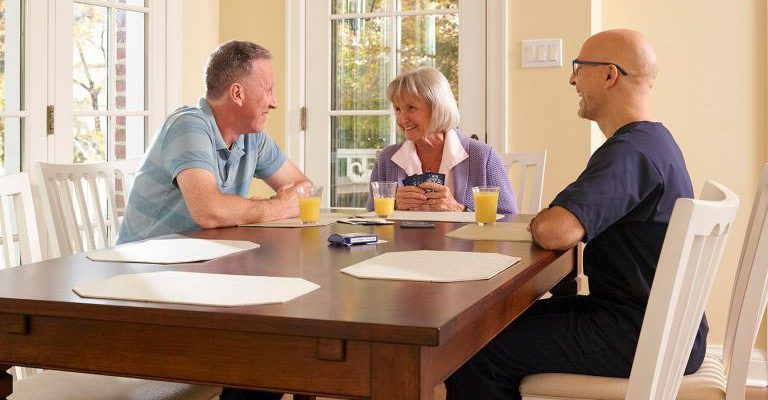 Things To Consider Before Moving Into Independent Living
October 19, 2022
0 Comment
Category: Foothill Heights
As you approach your retirement age, or as you start thinking about your next steps as you cut down your workload, you have many decisions to make about what lies on the horizon. As you consider your expectations and preferences, you might find yourself more curious about senior living and independent living communities.
If you have been considering independent living for a long time, you can benefit from the list of considerations shared by our senior care experts.
Your Lifestyle Preferences
Independent senior living communities offer amenities and services that can ensure a low-maintenance life. The residents of these communities can enjoy housekeeping visits and need not worry about lawn maintenance and other home improvement tasks. However, residents who are interested in these tasks can still seek their favorite pastimes like organizing their space, or gardening.
Consider your current lifestyle and the regular tasks that are your least favorite. After that, think about what you would wish to do with your extra time if you are free from doing these daily chores. If you find yourself relieved thinking of the chance to have that free time, independent living can be a very good choice for you.
Your Home
Many elderly adults come to independent living after leaving the homes in which they lived for many years. But, such a large space might not be the best option when kids move out and you have more time to explore. This is why an independent living home can be the best option as it has the perfect size without compromising your budget or space.
Consider that your current home is very large for your tastes. Many rooms in your house might be going unused or you might be spending time cleaning your home. Moving into a more manageable and stylish home in an independent living community can make you feel more energetic, free, and creative.
Your Health
Typically, residents of independent living communities are healthy and active, focused on preventative actions that can improve their overall wellness and quality of life. In an independent living community, there will be many wellness opportunities. The residents can enjoy swimming laps in the pool, catch up with a neighbor over a nutritious meal at the dining venue of the community or take part in a wellness lecture from a local physician.
Try to find out whether your current home and neighborhood support your health and wellness goals. For instance, is it difficult to go for a daily walk as you do not have access to safe walkways? Or do you wish to have more recreation and entertainment chances that are not a long drive away? Independent living homes can easily support your health and wellness goals.
Share This Story, Choose Your Platform!