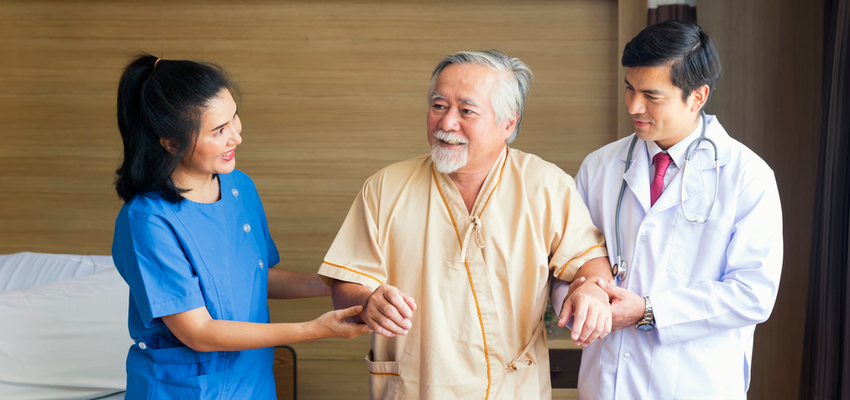 What Differentiates Skilled Nursing Facility From Other Care? 
February 5, 2021
0 Comment
Category: Care Center
A skilled nursing facility can be considered a type of nursing home and it provides 24/7 nursing care to its residents. The main difference between a skilled nursing facility and other types of senior living facilities is that these facilities offer many healthcare services that can be effectively and safely performed only by experienced professionals. A skilled nursing facility also helps seniors recover after an important health event while providing a community where they can be with many others who share similar experiences. Let us look at the major contrasts between skilled nursing facilities and other care homes.
Nursing Homes 
The term nursing home does not mean the same as a skilled nursing facility. The term nursing home is used for referring to the disparate variants of senior living facilities. For instance, when someone is telling "Nursing home in Pasadena", the person might be referring to an assisted living Pasadena facility. However, the term nursing home can also refer to memory care facilities and other such senior living communities. Therefore, it is important to confirm the types of services offered by the nursing home beforehand, to understand whether the facility meets all your medical and non-medical requirements.
Independent Living 
Most of the independent living communities do not offer therapeutic or nursing services or help with the activities of daily living. Independent living facilities are usually designed for seniors who do not need regular care but wish to have a maintenance-free lifestyle. Living in these communities removes the need to have home upkeep and offers many amenities like housekeeping services, on-site dining, planned social activities, and exercise facilities.
Memory Care 
These facilities are designed for seniors diagnosed with memory problems such as Alzheimer's or dementia, etc. The level of care provided in these facilities are similar to those offered in assisted living facilities but will be designed around the requirements of seniors with dementia and other cognitive conditions. For instance, the exits at memory care facilities will be usually secured to prevent the residents from accidentally wandering away. Residents in memory care facilities receive help with activities of daily living, in addition to round-the-clock care for cognitive disorders.
Assisted Living 
Assisted living focuses on the lifestyle services of residents rather than focusing on therapeutic and nursing services. These facilities are usually meant for seniors who are largely independent, and not in need of full-time medical care but need help with activities of regular living like housekeeping, bathing, and dressing.
Share This Story, Choose Your Platform!