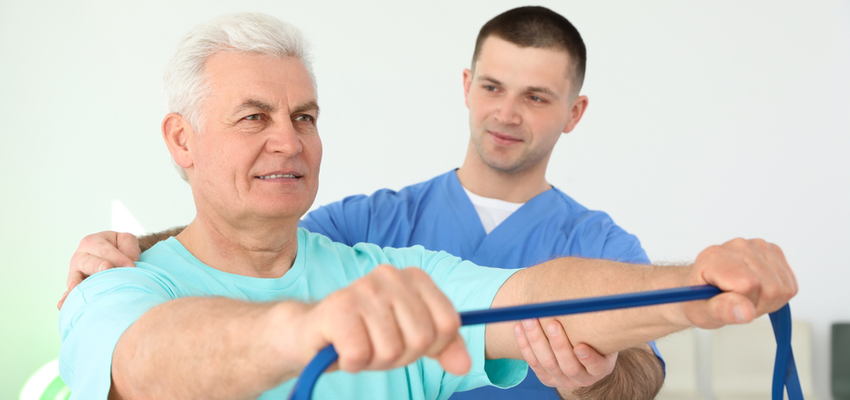 Choosing from the Different Types of Stroke Rehabs
November 7, 2020
0 Comment
Category: Foothill Heights
Stroke rehabilitation is a treatment program designed to help patients manage the after-effects of a stroke successfully. These after-effects can be physical, cognitive, or psychological, and they vary from person to person as well. That is why it is very important to choose the right stroke rehab facility to help your loved one recover faster and efficiently.
What is Covered in Stroke Rehabilitation?
Facilities providing stroke rehabilitation generally combine a series of therapies to help the patient depending upon the severity of the condition as well as the location of the stroke. It typically includes a combination of:
Physical therapy

– It helps to address the side effects of stroke, like partial paralysis, muscle weakness, balance problems, etc.

Occupational therapy

– It helps patients to regain their muscle strength and fine motor skills to perform day-to-day activities

Speech therapy

– It helps to restore normal speech and help patients deal with their slurring or swallowing problems
Sometimes, patients may also be provided counseling or psychotherapy to help them manage the emotional consequences of the stroke episode. In any case, the rehab facility will have a team of specialized and trained medical professionals to provide all these services and ensure that your loved one receives the best care.
Different Types of Stroke Rehab Facilities
Stroke rehabilitation can be offered by many different types of facilities starting from hospitals to reduce the impact of the stroke effectively. When your loved one is ready to be discharged from the hospital, you can choose from any of the below rehab facilities depending upon their condition and severity of the side effects.
Inpatient Rehab Facilities

: Inpatient rehabilitation refers to an intensive type of post-stroke rehabilitation, which generally takes place in a hospital setting to offer 24-hour medical supervision. Inpatient rehabs can also be independent care facilities that are a part of the hospital network.

Skilled Nursing Homes

:

Skilled nursing homes are designed to provide long-term nursing care

for patients who are not yet ready to return home and need specialized medical care and supervision. They also offer assistance with daily activities to help stroke patients achieve full recovery.

Outpatient Rehab Services

: Outpatient rehabilitation is ideal for those who are not that severely affected by the stroke episode and can travel to the rehab center for receiving the therapies. Patients who are receiving at-home care services can also go for this option or receive rehabilitative therapy at home.
Note that at-home care often carries the disadvantage of no professional equipment. So outpatient rehab will be suitable only if your loved one is experiencing mild side effects after a stroke.
Share This Story, Choose Your Platform!