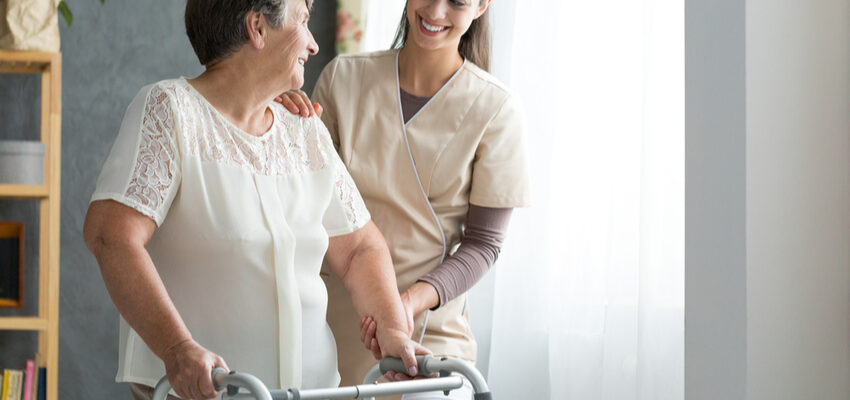 How Can Short-Term Rehab Improve Recovery after Hip Replacement
December 27, 2020
0 Comment
Category: Foothill Heights
Hip replacement helps patients to experience less pain, improves their mobility, and allows them to lead a better quality of life. However, these benefits are not instant and can only be enjoyed with proper recovery post-treatment. Hip replacement surgeries can be very serious too, which is why patients are recommended a short-term stay at a skilled nursing home for recovery and rehabilitation after the procedure and discharge from the hospital.
How Short-Term Rehab in Skilled Nursing Homes Can Improve Your Recovery
A short-term rehab program offered by skilled nursing homes to patients who have undergone hip replacement is designed to make their recovery process faster and more efficient. It also helps them to transition back into their normal day-to-day routines quickly and reduces the chances of re-hospitalization because of any complications.
Caregivers in skilled nursing homes offer inpatient services that are focused on addressing the specific needs of each patient. It may include medical care, specialized nursing care, nutritional care and counseling, pain management, and rehabilitative therapies such as physical therapy and occupational therapy. Patients who have undergone hip replacement surgery receive 24-hours care and assistance in the inpatient rehab setting to perform their daily activities without experiencing any discomfort.
Short-term rehab programs in skilled nursing homes aim to help patients regain their independence and normal function more safely by making all the essential services accessible to them as and when needed. It does not require patients to travel to an outpatient setting to receive care or for therapy, which can be very difficult after hip replacement surgery. Skilled nursing homes have a physician-led multidisciplinary team of rehabilitative specialists to provide a personalized treatment experience, allowing patients to achieve long-term recovery.
Skilled nursing homes offer intensive treatment plans for patients who have had a hip replacement with around three hours of therapy at the minimum every day for at least five days a week. Between the therapy sessions, patients will also be encouraged to use rehabilitative equipment and other facilities to work on their rehabilitation and recovery goals. Caregivers will also assist patients with the assigned exercises and activities at the inpatient rehab and monitor their progress to ensure the efficiency of the rehab program.
Studies have also found that inpatient short-term rehab programs at skilled nursing homes help patients to experience the most functional improvement after hip replacement surgery and discharge from the hospital. That is why doctors recommend their patients to choose short-term rehab at a skilled nursing home for speedy recovery against other common post-surgery treatment options and at-home care.
Contact Foothill Heights to learn more about our short-term rehab options.
Share This Story, Choose Your Platform!