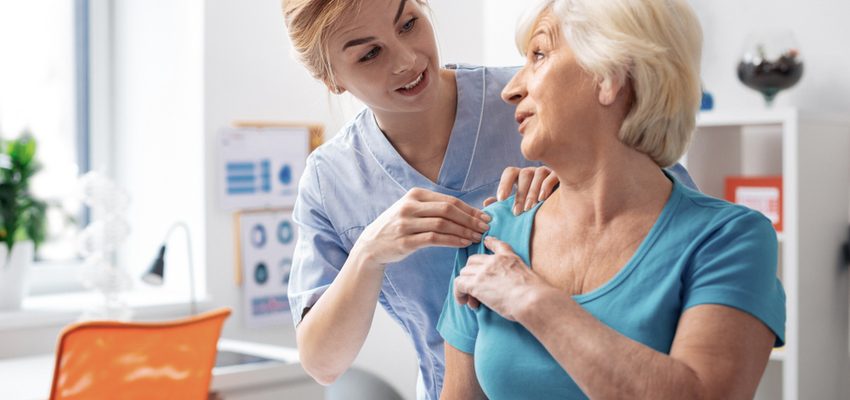 Everything you Need to Know about Post Acute Care in Skilled Nursing Facilities
May 8, 2020
0 Comment
Category: Foothill Heights
Post acute care refers to the type of care that is provided to patients who are discharged from an acute care hospital after being treated for an injury, a serious illness, or any kind of trauma. Post acute care is generally recommended to individuals who may struggle to manage their healthcare needs on their own safely and effectively, to fully recover from the illness or injury. Sometimes, it is also advised to people who may need assistance with their daily activities after their stay at the hospital.
A short-term stay in a skilled nursing facility can be the best answer to those seeking post acute care services. Skilled nursing facilities are well-equipped to offer the required healthcare and rehabilitative services to their residents, which in turn helps them to recover faster. Choosing a short-term care option also bridges the gap between post acute care and self-care at home more aptly.
How a Skilled Nursing Facility Can Help
Post acute care in a skilled nursing facility can offer the required level of assistance to meet your medical as well as physical needs after being discharged from the hospital. Professional caregivers in the skilled nursing facility can assist you with managing your daily routines as well, so that you can transition back to normal health as quickly as possible.
You also get round-the-clock health monitoring and specialized care in a skilled nursing facility. This can help to make certain that you do not experience any complications after being discharged from the hospital. Professionals will also monitor the changes in your health conditions regularly and ensure that any ill effects are identified and managed promptly, so that it does not have a serious impact on your recovery.
Another great benefit of post acute care in a skilled nursing facility is that you will have professional medication management at your disposal. This will help in improved pain management, reduced stress, and better safety as you recover completely. You also get access to 24-hour nursing care in the skilled nursing facility, which can be beneficial for safe and effective wound care, individual medical care, or any other needs.
Skilled nursing facilities also have professional physical therapists, occupational therapists, and speech therapists on the site to help with your specific needs. Besides, skilled nursing facilities also employ nutritionists and dieticians to ensure that all their residents get a nourishing and well-balanced meal. This further helps to ensure optimal healing and recovery.
Share This Story, Choose Your Platform!