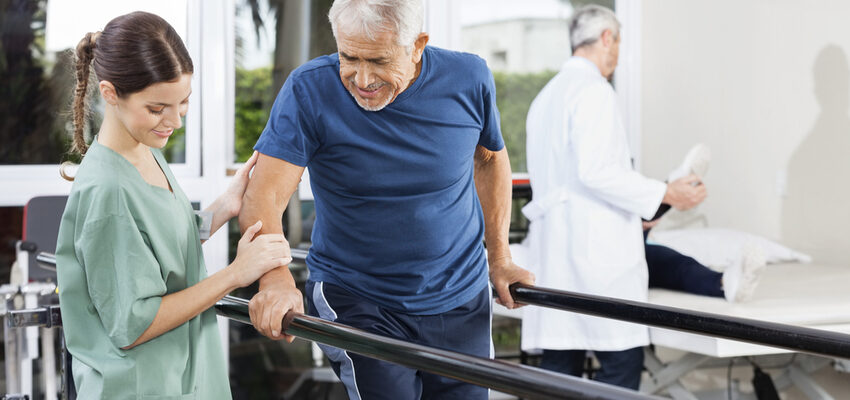 Services Offered by Multispecialty Inpatient Rehabilitation Centers
December 1, 2020
0 Comment
Category: Care Center
Primary healthcare providers may recommend a short-term stay at a multispecialty inpatient rehabilitation center when a patient is unable to return to normal routines at home post-discharge from the hospital. Such inpatient rehabs help patients to regain control over their life with adequate physical therapies, counseling, and other kinds of support. Their main objective is to help such patients recover completely from their condition and function independently when they return to their normal lifestyle.
What to Expect from Multispecialty Inpatient Rehabs
A multispecialty inpatient rehabilitation center may offer a wide variety of services depending upon the needs of the patient. It starts with a thorough evaluation and assessment of the patient, led by an experienced physician and rehabilitative professionals. This includes evaluating the health conditions and abilities and limitations of the patient to devise the right treatment plan for the individual.
Multispecialty inpatient rehabs have a team of medical specialists that are experienced in the delivery of rehabilitative services, occupational and speech therapists, nutritionists, counselors, care coordinators, nursing staff, and social workers. Some rehabilitation centers also have wound care physicians, pain management professionals, orthopedic specialists, behavioral experts, and other specialized staff to deliver a complete suite of care services.
The initial evaluation of the patient allows the caregiving team at the inpatient rehabilitation center to offer individualized care services to meet their specific needs and goals. The treatment plans are comprehensive and will cover all the recovery and rehabilitation needs of the individual. Moreover, their treatment approach is intensive and aimed at restoring the functional abilities and independence of the person that is lost due to the specific condition or injury.
In most cases, patients receive around 3 hours of rehabilitative therapy every day at the inpatient rehab, which can last from 5 – 7 days or even longer depending upon the conditions of the person. Apart from that, individuals can also expect 24-hour specialized nursing care, medical monitoring, and personal care services at the multispecialty inpatient rehabilitation center. Every therapy and care program will be coordinated to bring forth the best outcomes for the patient.
Care coordinators at multispecialty rehabs also continue evaluating the progress of the patient as well as how effective the treatment services are in meeting their goals. They will also adjust the treatment program as necessary to ensure optimal results. At the same time, they will also make sure that patients receive rehabilitative care services in a safe, supportive, and comfortable environment, which will work to make the recovery process faster and more efficient.
Contact Foothill Heights to learn how our skilled nursing professionals can help you or your loved one with rehabilitative care.
Share This Story, Choose Your Platform!