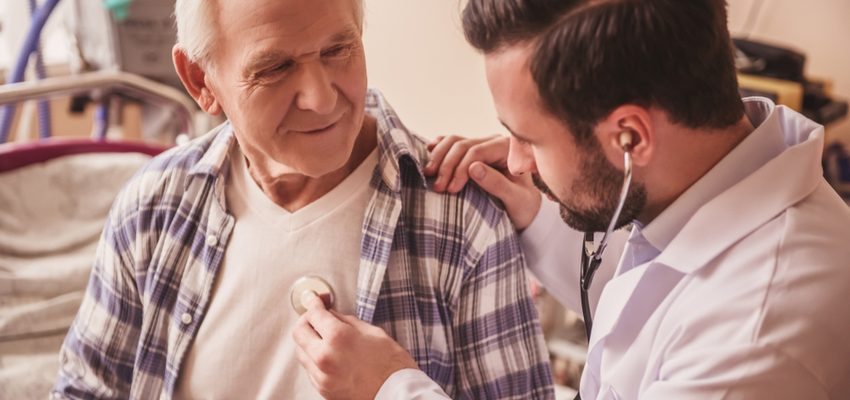 Why is Inpatient Pulmonary Rehabilitation Necessary?
August 19, 2020
0 Comment
Category: Foothill Heights
Inpatient pulmonary rehabilitation refers to a program that helps restore your lungs' health when you experience any lung-related illnesses. The availability of 24-hour care at skilled nursing homes further helps avoid any complications that the lung problem could lead to.
The core objectives of respiratory rehabilitation programs include improving the overall quality of life, increasing independence, slowing the progression of any chronic lung disease, enhancing the way you breathe, helping you get back to your everyday routines quickly, and preventing future health issues. Skilled nursing home service specialists will devise a personalized treatment program depending upon your condition, which could include physical therapy, counseling, occupational therapy, physiatry, and other pulmonary therapies. This will help to maximize your lung capacity and help you perform day-to-day activities without any strain.
Why you Need Inpatient Pulmonary Rehabilitation
Your doctor may recommend inpatient respiratory rehabilitation when you have undergone lung surgery for treating certain conditions. This could include pulmonary embolism, cancer, transplant, or a lung infection. You will experience some challenges after the surgery as you recover, such as shortness of breath, chest tightness, and pain. Pulmonary rehabilitation in a skilled nursing home will help you to manage these side effects effectively.
In some cases, inpatient pulmonary rehabilitation is also recommended to patients diagnosed with restrictive lung diseases, such as sarcoidosis and pulmonary fibrosis, which cause breathing difficulties. Rehabilitation programs at skilled nursing homes will address these lung diseases with techniques like energy conservation training, progressive monitored exercise, oxygen therapy, and nutrition counseling. This way, you can enjoy an improved lung function, fewer breathing difficulties, better exercise capacity, and superior mental health.
Inpatient respiratory rehabilitation can also help manage obstructive lung conditions, such as emphysema, COPD, chronic bronchitis, asthma, and cystic fibrosis. These conditions make airflow difficult because of the inflamed or obstructed airways. Inpatient pulmonary rehabilitation can also help to prevent emergencies while giving access to timely intervention and care in case the symptoms worsen. Besides, it will help to recover faster and avoid any complications due to limited lung functions.
Patients diagnosed with a severe case of pneumonia are also recommended inpatient respiratory rehabilitation to manage their breathing. Caregivers at the skilled nursing home will also take care of the treatment plan, which may include IV therapy, medications, oxygen therapy, and mechanical ventilation. A short-term stay at the skilled nursing home will also help you to fight the virus or bacterial infection, causing pneumonia actively for a speedy recovery.
Share This Story, Choose Your Platform!