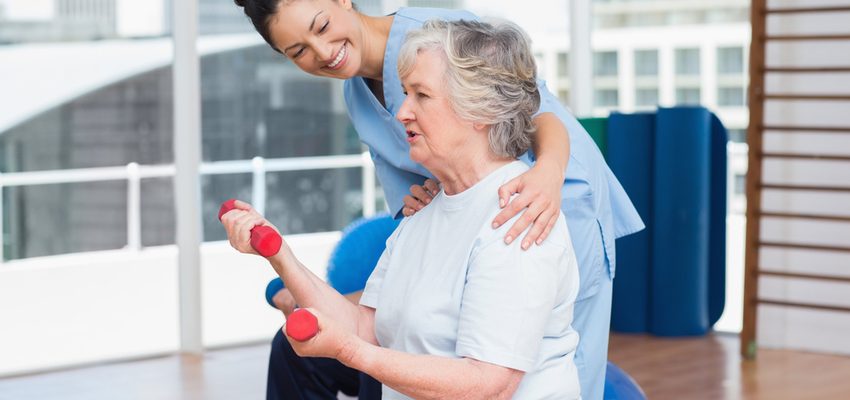 How Occupational Therapy Can Help with your Recovery
June 11, 2020
0 Comment
Category: Foothill Heights
Skilled nursing homes offer a wide range of healthcare services to help speed up your recovery. Occupational therapy is one of those services, which helps patients to regain their independence and get back to their normal lives quickly after an accident, surgery, or hospitalization due to any kind of illness.
Occupational therapists in a nursing care facility employ different kinds of interventions to address the physical, mental, and cognitive health of the patient. These activities are customized as per the individual needs of the patient, which helps to ensure that all their needs are met effectively. Some interventions may even include collaborating with the patients to find new ways of recovering, such as workouts to improve strength or easy ways to get dressed.
The American Occupational Therapy Association says that "Occupational therapists enable people of all ages to live life to its fullest by helping them promote health, and prevent – or live better with – injury, illness, or disability." Below are some instances where occupational therapy can benefit you.
If you Were Hospitalized for a Long Time
Any kind of illness that requires hospitalization for more than a night can affect your body significantly. This is especially the case when you are required to stay in bed for a long time. Occupational therapy at a skilled nursing home can help you to deal with the issue caused due to prolonged immobility. This way, you can build up your strength and ability to perform the highest level of normal function before returning home.
If you are Recovering from Surgery
Any kind of surgery can cause great stress to the body. This is more serious in seniors because their bodies take more time to heal naturally after the surgery. That is why orthopedic surgeries, in particular, have a dedicated follow-up recovery program to ensure a successful outcome. A short-term stay at a skilled nursing home can be very beneficial here. The occupational therapist will design the program based on your motor skills, which help to improve and ensure proper functioning.
If you Have Had a Stroke
A stroke can have a significant effect on your physical state. In some cases, the patient may even need to find new ways to manage day-to-day tasks. Occupational therapy can help to guide you in recovering the lost function. The therapist will also assist in adjusting with different approaches to overcome any barriers faced by you due to the changed physical abilities. As skilled nursing homes maintain a more therapeutic healing environment, it works to have a good understanding of your abilities and recover faster.
Share This Story, Choose Your Platform!